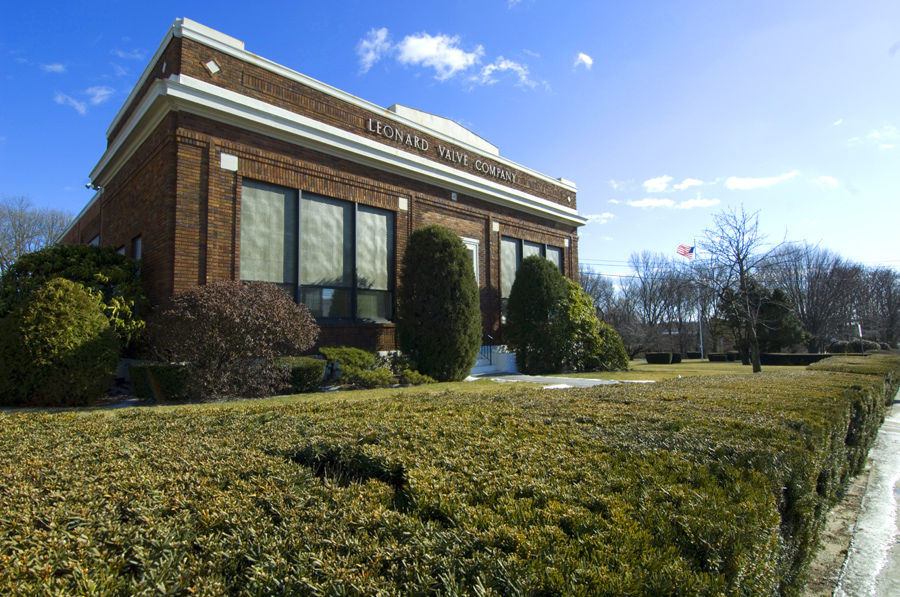 Made in America Since 1911
Our Production Team is committed to manufacturing the finest water temperature control valves in the industry. Today we supply digital and conventional mixing valves, including our Nucleus and Proton digital series', thermostatic high/low master mixers, emergency mixing valves, point-of-use valves, and shower valves, along with a myriad of other valve products to meet the stringent demands of today's commercial buildings.
In 1911, while getting a hot-towel shave at the local barber shop, Frederick C. Leonard had his face scalded by the non-tempered water used on his towel. An Inventor, Leonard knew that there had to be a way to deliver safe, tempered hot water from a plumbed source. His painful experience inspired him to design the World's First Thermostatic Mixing Valve.
In the 110+ years since our Founder introduced the world to mechanically tempered hot water, we at Leonard Valve have built upon his legacy. Throughout our history, we have introduced innovative solutions that improve the safety and performance of domestic hot water systems. From thermostatic shower valves to our lines of digital mixing valves, our products are designed to keep up with modern-day needs, while providing "The Right Mix of Safety and Performance!" every single time.
From the interior metal components of our valves to assembly and testing, our products are proudly Made in USA! Our valves are assembled and tested by hand, by our team of skilled Union Craftsmen with decades of experience. The attention to detail we offer cannot be matched by machines, and is one reason why we are the industry leader in quality, reliability, and durability.
Here at Leonard Valve, we take pride in our mission of continuing to provide industry leading water management solutions in our next century while maintaining our heritage of high quality, reliable, and dependable water temperature solutions.